Introduction to Reading Electronic Literature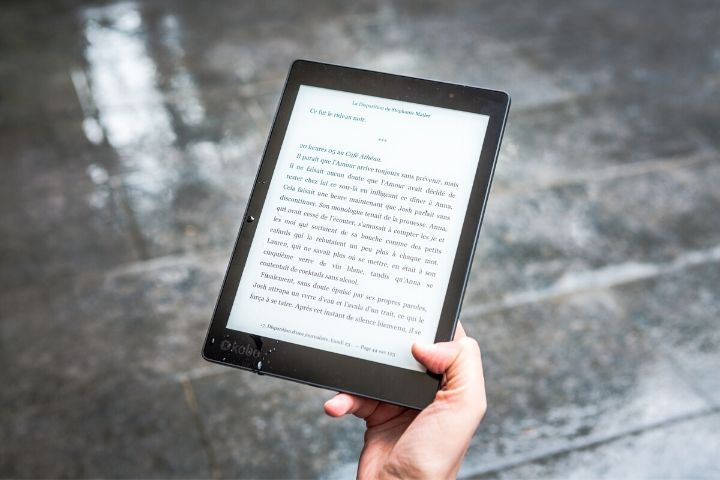 Table of Contents
Introduction
In our increasingly more electronic world where the internet is connecting people around the world, and we have greater access to information than ever before in history, how we publish written word has changed. Even though physical books and magazines remain popular, electronic publishing has seen a significant increase, which has lead to the development of new technology for reading. To thrive in this new era, we have to adapt our old process for managing, reading, and understanding the written word by utilizing the capabilities of modern technology. In this article, we explain the reading process and go through these new technologies.
This article is an introductory part of a multipart post about how to read and manage electronic literature. This part will explain the fundamental concepts of the reading process and technologies related to electronic reading and publishing. Subsequent sections will cover in detail various reading and managing workflows for different types of content using specific software.
The Importance of Reading
Reading is a way to access the valuable information and insights that people have had and collected while working in a particular field or technology without having to experience the same mistakes and the journey as the authors have. In other words, reading shortcuts the process of trial and error for learning, making it an essential skill for any person who wants to learn new concepts faster and more efficiently. Reading gives a unique perspective on the world, improving your sense of what is possible. However, always accompany new information with a healthy dose of skepticism, which prevents the knowledge from turning into constraints.
The Goal of Reading
For some people, the goal of reading may be simply the pleasure of reading and passing the time, but most people seek to learn new concepts. I think learning should be the goal of reading, and it should determine the methods we use. The processes for efficient reading include taking highlights and notes, writing about the subject, making connections to other literature and the world, and engaging with the community. Most people are not accustomed to this kind of rigorousness because it requires significantly more thinking and work than simply reading. Also, we should aim to apply what we have learned. The outcomes may correspond to the expectation in the literature or create new knowledge which can then be written down and passed on to other people.
Finding Content
Finding good content to read can initially be challenging. My strategy is to discover people through media, such as podcasts, presentations, conference recordings, and talks. Usually, engaging people who have exciting work or stories stand out. This strategy also helps to create a connection to these people, validate their legitimacy, and understand their values. The approach also acts as a filter because the guests have to be approved by the host, increasing the likelihood that their content is something that you would too value. Once you start reading the content of these authors, their sources, and the works that have influenced them might also begin to interest you.
Components of Written Works
Reading and managing (electronic) written works require understanding their components, the content, and the metadata. The next sections will explain the meaning and further break down of these components.
Content
Content refers to the informational part of the writing. The internal structure is different for different types of content. Here are some important structural elements and explanation about why they are relevant:
Metadata
Metadata provides information about the writing, which makes it important for content management. Electronic literature comes in a file, which usually contains the metadata related to the writing. Metadata includes:
The Reading Process
After finding interesting books, articles, papers, or reading the material, the next challenge will be the reading itself. Both the motivation to read and understand the content play essential roles in the reading process.
Motivation
Motivation translates into the time and effort that we are willing to put into reading. Here are some of the ways I keep myself motivated to read more.
Physical Place – For reading, find a place without distractions. The library, cafe, or beach in the summer are some excellent options. Prefer areas with natural light and avoid places with artificial lights, they cause unnecessary visual stress. In noisy situations, use earplugs or noise-canceling headphones.

Reading Quota – Having a quota of reading a certain number of pages per day can help to break down the reading goals. For instance, reading fifty pages per day would yield around one book a week.

Create Habits – Making reading a daily habit by going to your preferred place, having coffee, tea, or other beverage or stimulant and sitting down to read your daily reading quota. If you are reading at the beach, you can go swimming every time you finish a certain number of pages. Be creative at creating the reading habits so that they will stick.

Progress List – Keeping a progress list of what you have read helps to track progress and to share it with others. Visualizing progress can motivate the reading process, especially if you share the list with others increasing your sense of accountability.
Understanding Content
To ensure that we don't waste time and effort when reading, you should aim to understand the concent. The true efficiency of reading is determined, not just by how much you read, but by how much you understand and learn. The difficulty of fully understanding a written work depends on its content. Books, with only text and simple images written for the public, are often easier to read than a research paper dedicated to a specific area of research containing specialized content such as formulas and equations, charts, or source code. Below I note some of the different steps of understanding the content, unlocking its knowledge, and getting more value out of reading.
While reading, you can:
Highlight Text and Take Notes – Making reading a more conscious process by highlighting and taking notes can help to retain the read information. We can use the highlights and notes later to review the work.

Read Out Loud – Certain types of literature, such as stories and poetry, can be read out loud, which is a way to practice speaking and pronunciation of words.

Breaks – Take active breaks. Go for a walk, swimming, or do some other low-level physical activity, preferably outside in nature. Breaks help de-stressing and let the unconscious parts of the brain to do their work.
The review process consists of:
Review the Highlights and Notes – Read the highlights and notes either directly from your device or export them. From the highlights, it's worth writing down word for word definitions and challenging paragraphs to understand them thoroughly. For more extended highlights, compress them into your own words. This method can help you retain and understand the information and make it easier to access the book's knowledge at a later time. Writing things down can be very tedious; therefore, focus only on key concepts and information.

Re-read – Reading the whole work or parts of it multiple times will improve your understanding of the content. Reading the entire work may be impractical for long books, but we can easily read shorter texts like articles multiple times.

Use the Knowledge – Use the work's knowledge in your writings. Teach it to other people. Make connections between this work and other works, resources, and your own experiences, which is one of the core reasons for reading in the first place.
Technology
Common File Formats
In regards to the technology of electronic literature, we need to understand the most common file formats for electronic, written content. The differences between the file formats impact the choices of technologies and the process that needs to use. The most common file formats, EPUB, PDF and HTML are explained below.
Common Content Types
Different electronic content types use different file formats. The format affects the process of managing and reading a particular type of content. Common content types including electronic books, academic publications, online articles and software documentation are explained below.
Devices and Hardware
The best hardware choice depends on the activity in the reading process and the content type. The choice for reading a book with lots of text and few pictures is different from reading web articles with interactive content. Similarly, the choice for managing content is different from reading it. The hardware choices considered in this article are desktops, laptops, tablets, smartphones and e-readers. Users should decide the best choice from the properties of the given hardware. Here is a list of the fundamental properties and how they affect reading and managing electronic content:
To choose the right hardware, find reviews comparing different hardware and their properties. Video reviews or websites that compare different hardware are an excellent place to start.
Contribute
If you enjoyed or found benefit from this article, it would help me share it with other people who might be interested. If you have feedback, questions, or ideas related to the article, you can write to my GitHub Discussions forum.
***
For more content, you can follow my YouTube channel and join my newsletter. Since creating content and open-source libraries take time and effort, consider supporting the effort by subscribing or giving a one-time donation.